Gaoligong by UTMB® is an Ultra Distance Trail Running Race in Gaoligong Mountains starting in Tengchong City of Yunnan Province, South West China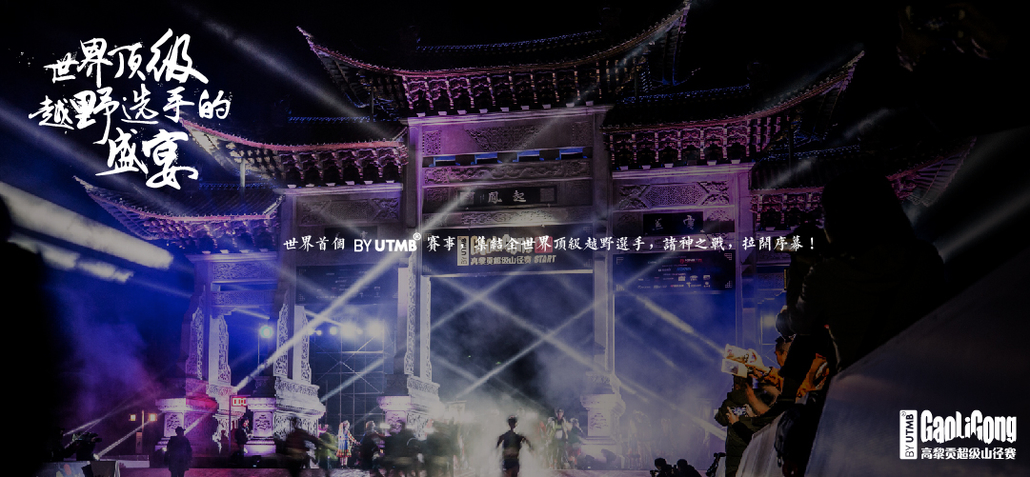 Gaoligong mountain chain runs from North to South next to the border with Myanmar. Geographically the foothills of the Himalaya, it is a reservoir of great biodiversity, harboring some of the best-preserved forests in China, home to clouded leopard, gibbons, bears and red panda. It is located to the south of the Three Parallel Rivers UNESCO World Heritage site, where the great rivers – the Yangtze, the Mekong and the Salween flow southwards from the Tibetan Plateau into Indo China.
Yunnan Province where Gaoligong by UTMB is held, is the most popular tourist destination in China. In 2016, it attracted 431 million visits from home and abroad. Yunnan aims to become a global tourist destination in the near future. Yunnan is  China's most diverse province, biologically as well as  culturally and ethnically. It is home to 25 of China's 56 ethnic groups, with Tibetan regions in the north and South East Asian ethnicities and culture in the South.
Acess to Tengchong is easy. It is served by many daily flights from provintial capital Kunming and also direct flights(some are not frequent) from Beijing, Xi'an, Shenzhen, Changsha, Hangzhou, Nanjing, Wuhan, Chongqing, Chengdu, Qingdao, Guiyang, Zhuhai and Lijiang. Flying time from Kunming is less than an hour. With an investment of RMB23 billion, Kunming Changshui International Airport, which opened in 2012, is designed to become China's major hub and the national gateway now to the Southeast Asia and South Asia. China's fifth largest, it is very mdoern and handles over 40 million passengers a year.
In contrast with the new modernity the history in Yunnanhere goes back millennia – starting from three thousand years ago, predating the Silk Road, caravans travelled across Gaoligong along the great Tea and Horse Trail, which linked Yunnan, Tibet and India. The Tea and Horse Trail operated until about 60 years ago, trading in silver, jade, horses and tea.
World War II left battlefield scars all over Gaoligong – here Chinese Expeditionary Force battled against the invader, aided by the courageous volunteer American pilots – the legendary Flying Tigers, who were stationed in Yunnan. In 2016, Bob Becker, a son of a Flying Tiger pilot, received a special invitation to Gaoligong Ultra, which he completed successfully, honouring the sacrifice his father made more than half a century earlier.
Tengchong is renown in China for its jade industry – jade is a semi-precious stone prized by the Chinese by its warm, flowing, delicate colour. Truly beautiful jade decorations and works of art can be bought in Tengchong, drawing people from all over China. Another attraction is local food – a mixture of Chinese and South East Asian, it is yet to be discovered by Westerners. Then there are hot springs – Tengchong has hundreds of them, fueled by the energy of the local volcanos, whose craters rise just next to the city. Tengchong also enjoys a very pleasant, all-year round mild climate without hot and humid summers.
Tengchong is located on the border with Myanmar, which places it strategically on the development route advocated by one BELT AND one ROAD initiative. It is a gate way to South and South East Asia, and has received extensive investment and undergone rapid development as a hub for regional trade. 
Gaoligong by UTMB is a journey through time, in undiscovered China, on the cobbled trading paths 3,000 years old, through battle sites, and across mysterious mountains that few foreigners have ever glimpsed, all the while welcomed warmly by the local people.
In 2018 we saw a battle between Chinese and foreign runners. Gediminas Grinius, former Ultra Trail World Tour winner and UTMB runner up, held off the challenge by China's star Qi Min and took the win in the 100 mile MGU division. USA's Chrissy Moehl was the female MGU champion, with Japan's Kaori Niwa in second. In the shorter (125km) RCE, China's profesisonal runner and local boy Shen Jiasheng beat Japan's elite runner Ruy Ueda into second while Spain's Daniel Perez Fernandez was third. RCE female divison had Chinese runners Han An and Qiang Peng taking the first two spots, with Hong Kong's Samantha Chan in a very close third. The shortest division - THT (55km), again saw a Chinese one-two, in the male division, with Chinese runner Li Yungui taking the title. USA's profesisonal athlete Jason Schlarb having to settle for third. Nepali teenager, Sunmaya Budha destroyed the field to take the female title in THT, and an American, Meredith Edwards, was in second.
Michel Poletti, ITRA chairman and the founder and organizer of the legendary UTMB who completed MGU in 2016 has this to say: "It is one of the best races I have ever done, and the morning of the second day of the race was the best day I ever had racing. No exaggeration. The scenery, the sunshine and the atmosphere were unbelievable." In fact, as the title suggests, MGU by UTMB means that MGU follows UTMB standards under the supervision of the UTMB organizing team. The organizers have spared no expense to create a world-class race.